THE CITY'S LONGEST RIVERFRONT LIVING
JUST 23 MINS WEST FROM NEW ALIPORE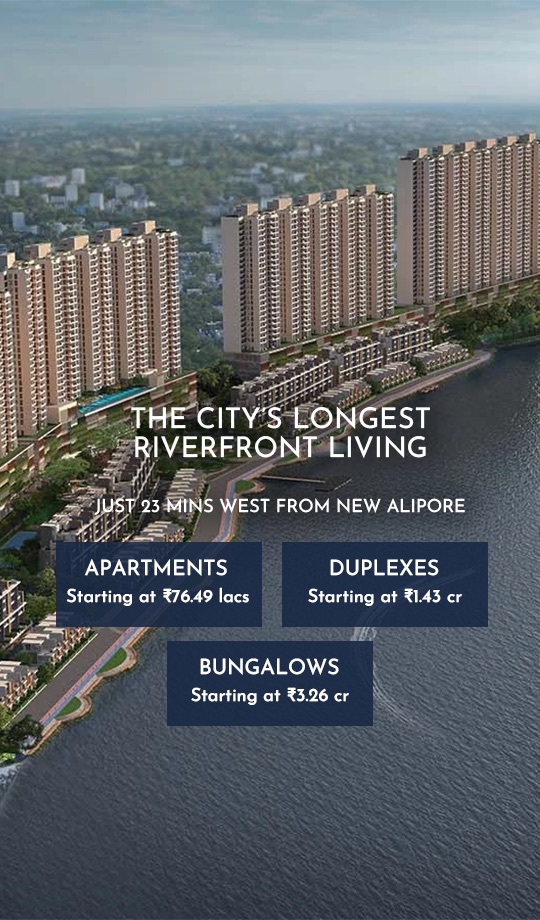 Romance The River From Your Own Home
Introducing, The Royal Ganges by Srijan Realty, a magnum opus of 39 Lacs sq. ft. with over 1km private track facing the Ganges & exclusive homes that defines serene & luxurious living.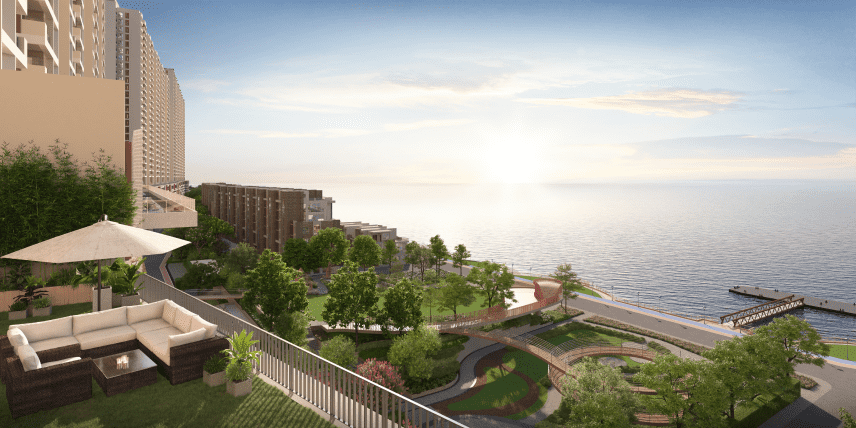 Why Choose The Royal Ganges?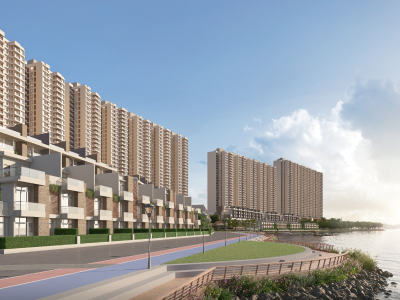 WELL CONNECTED
Just 23 mins West from New Alipore via Sampriti Flyover.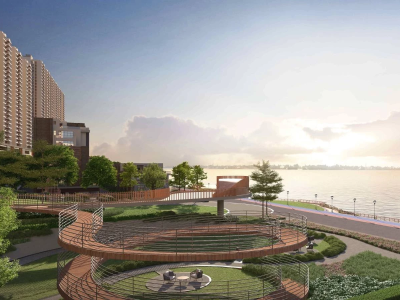 OPEN SPACE
A total 26.53 acres of land, of which 19.36 acres is open space.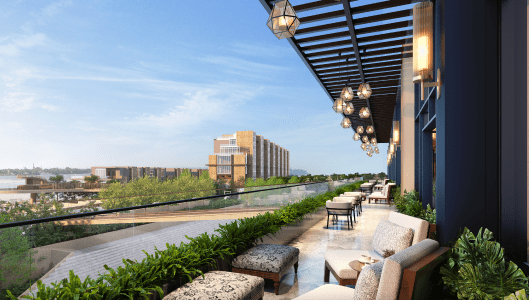 The River Club
A majestic podium level exclusive 70,000 sq. ft. club overlooking the Ganges.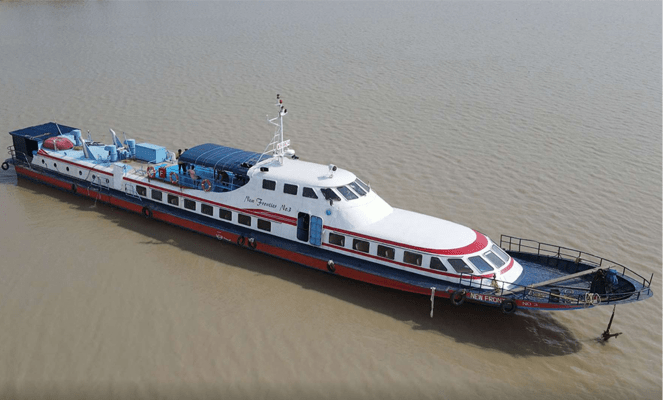 JETTY & FAST FERRY
Dedicated open jetty & fast ferry service within the project.
MESMERISING VIEWS
A lifestyle project with outstanding Ganga facing future ready amenities and facilities.
SHUTTLE SERVICE
In-house shuttle service to Taratala metro and Bata more.
ENQUIRE NOW
Free Pick and Drop on Site Visit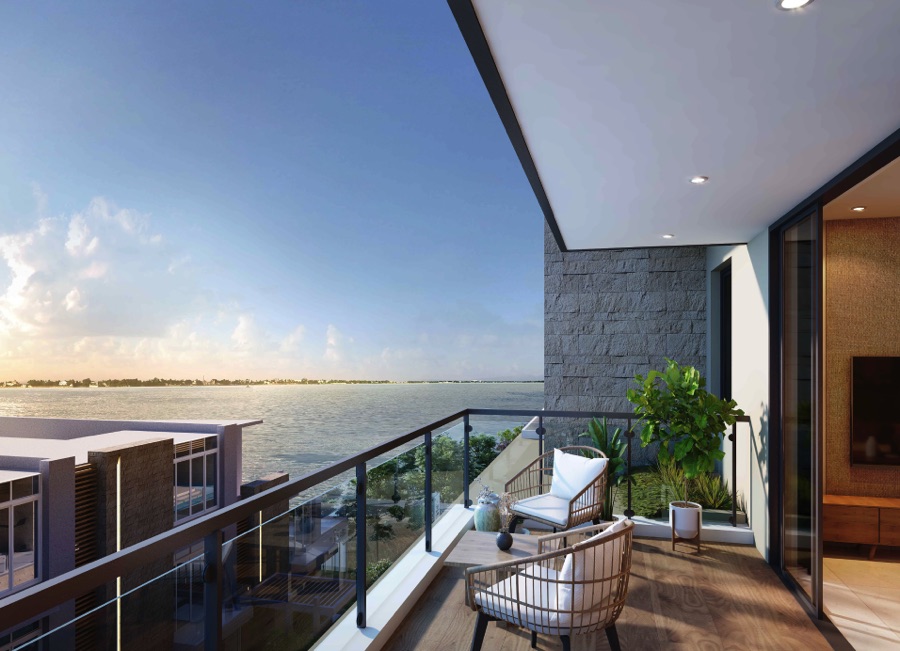 Experience

Superior Connectivity &
Convenience
Redefine luxury living with Ganga facing apartments that elevate your lifestyle. 2300+ Apartments with east to west gradient that will have enough sunlight and wide Ganges facing balconies to offer you a blissfull living. Every look, every corner is carefully crafted to make your house your HOME!
KNOW MORE
Reside in thoughtfully planned Villaments, impeccably crafted to offer you amenities for a luxurious and futuristic lifestyle . Explore homes that offer you spacious layouts with uninterrupted views of the Holy Ganges along with private terrace and decks on both floors to offer a feel of outdoor living.
KNOW MORE
Experience independent living with luxurious and stylish Bungalows with open Ganges view deck, balcony on both sides private and kitchen garden and your own Private terrace, an abode where every corner discerns absolute magnificence.
KNOW MORE
ENQUIRE NOW
Free Pick and Drop on Site Visit